Due to this multi-year, quality engineering-focused transformation, the P&C insurance company is on pace to realize approximately $25 million in savings. Leadership originally projected to achieve 20% in overall savings, but that has significantly increased since the onset of the transformation. Hexawise use has led to significant value achieved in higher testing coverage, fewer tests, and collaboration and communication across business and technical teams.
For example, for a highly-visible, auto-insurance ratings engine application, Hexawise tests achieved almost double the amount of testing coverage (97% coverage) in half as many tests, as seen in this coverage comparison (using Hexawise's detailed coverage reports that are automatically provided):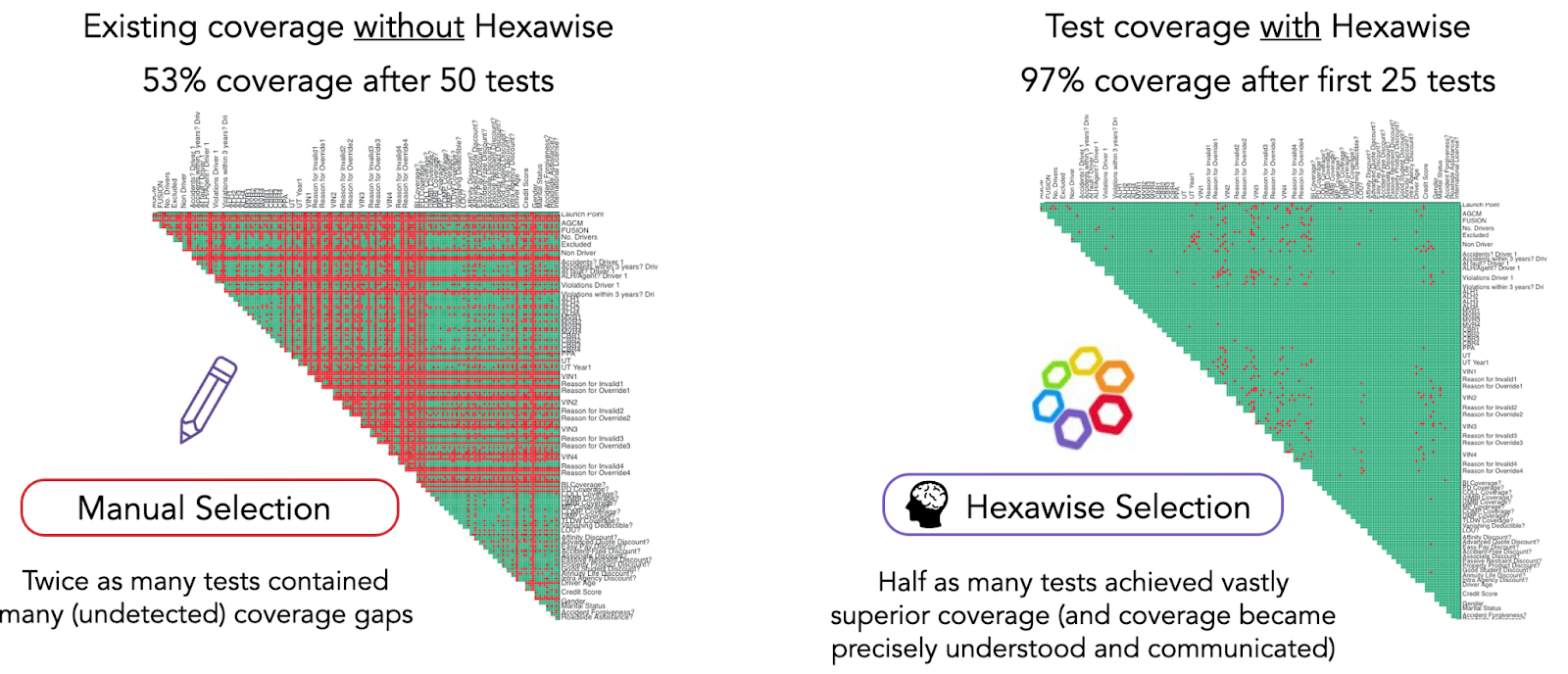 In addition, value is now realized from Hexawise use in every step of the Quality Engineering lifecycle. Not only are teams achieving significantly higher testing coverage and doing so in fewer tests, but they are also using Hexawise to improve their collaboration and communication about testing scopes and requirements across teams. Quality Engineers use Hexawise with business analysts, managers, and developers to collaboratively create both clear and complete requirements, and a shared view of testing scope and strategy: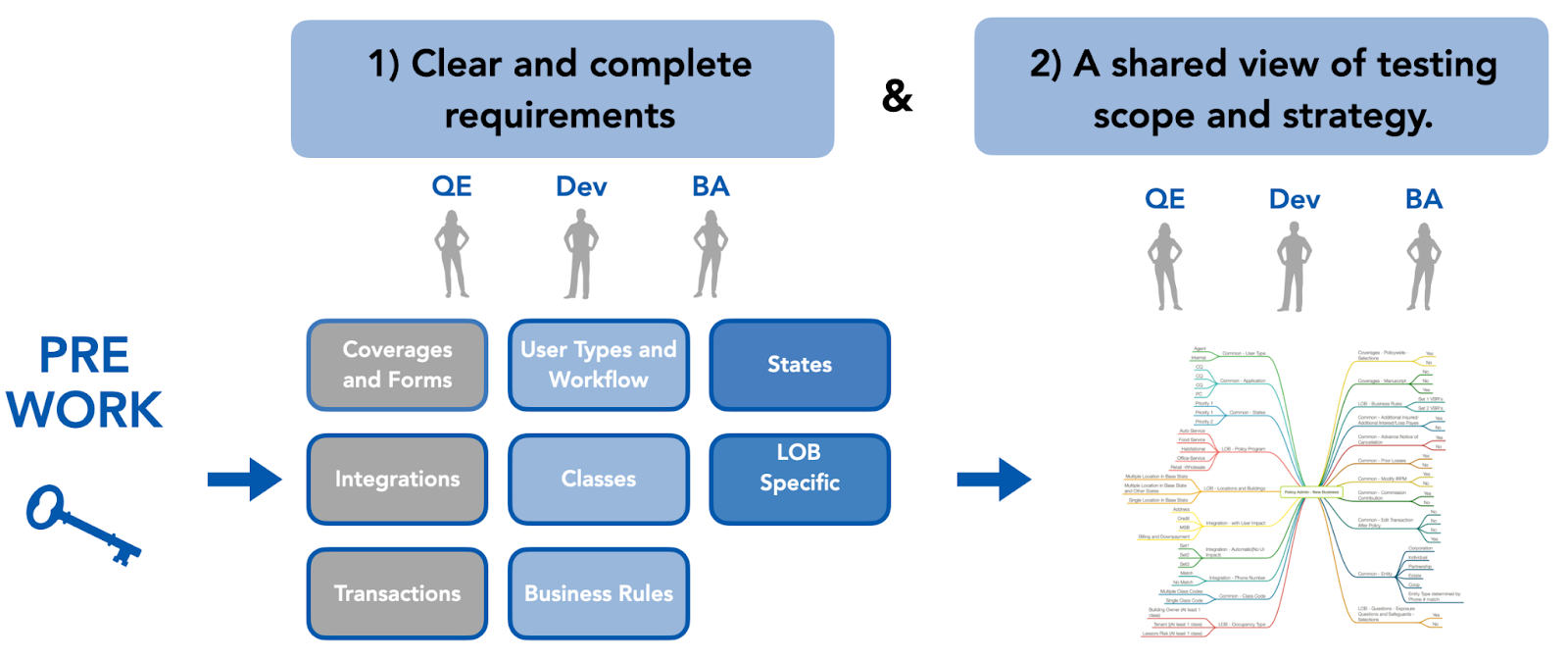 Overall, the bank realized a greater than 25% reduction in testing costs - there were fewer scripts to run and maintain, and the test suite now reached 100% coverage of all critical system interactions. The bank's stakeholders had significantly higher confidence in its test automation efforts and still uses Hexawise to generate new sets of optimized tests alongside its test automation frameworks throughout the entire organization.
Across the organization, Hexawise is currently used for...
Requirements definition
Functional testing
User acceptance testing
Systems integration testing
Non-functional testing
Regression testing
Agile sprints
Test automation efforts, and many other projects
Along with generating this increased value with Hexawise, since procuring Hexawise in 2018, more than 6,600 optimized Hexawise test plans have been created with more than 34,000 computations requested inside those plans. More than 200 Quality Engineers have also become Certified Hexawise Test Design Professionals.